I am thrilled that Ms Osbourne's clothing line has such a wide variety of sizes… from 0 to 24. It would just be awesome if women my size also had such options. I guess that, according to Kelly, I'm not a woman or at least a woman worth her time and effort.

I had a similar complaint, a few years ago, when Old Navy promoted a Fashion Week event for their RockStar Skinny Jeans as "All women. All shapes. All sizes. All on one runway." Except that their jeans only went up to size 20 even though a lot of their plus size clothing go up to size 30. I even wrote one of my very first "fatty" posts about it on my personal blog: http://phoenix92901.wordpress.com/2012/09/14/come-fun-come-all-unless-youre-fatty-fat-fat/

I understand if a designer is limited in what sizes they can offer. But, PLEASE, don't claim to include "all women" unless you really and truly are. Is that too much to ask?
Tutus And Tiny Hats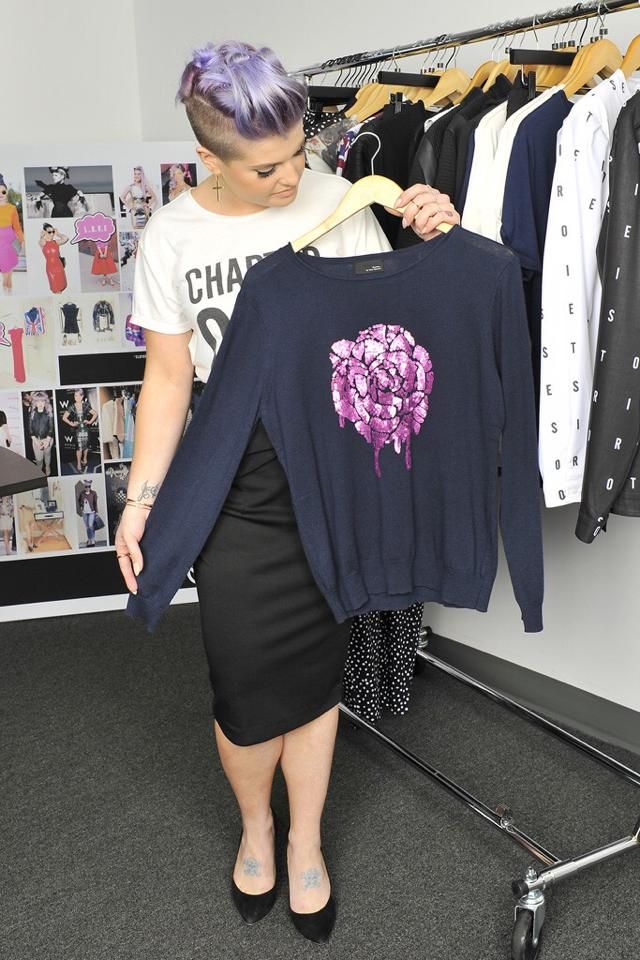 Kelly Osbourne and one of her designs, from the Stories by Kelly Osbourne Facebook page
I was excited to find out that Kelly Osbourne is launching a clothing line in sizes 0-24–some of the pieces (like the metallic rose sweatshirt pictured above) are really cute.
But I was less excited to see the language she used to talk about her line:
Stories… by Kelly Osbourne is for EVERY woman, because I believe fashion should be fair! That's why every single piece will be in a size 0-24. Yes, you heard me! This is for you ALL!
I appreciate that her line includes some plus sizes, which is more than most celebrity lines include. 0-24 is certainly a big range of sizes, and probably includes the majority of women. But it in no way includes all women, and claiming that it does erases the existence of women who wear a…
View original post 106 more words